Rent a cabrio with us in Prague
Want to drive in an open-topped car around Prague? Feel the breeze and enjoy the warm sun? You can do it by hiring a cabriolet from us.

There are several different cabriolets and several colors of cars in our fleet. Try absolutely new sensations on the car without a top deck. BMW, Mini Cooper and Volkswagen are waiting for you! 
---
from 65€ per day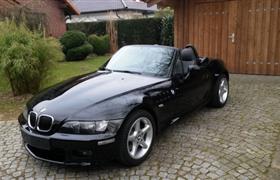 Price includes

Price includes:

Unlimited from 3 or more days rental
Border crossing (within the EU)
Toll sticker (vignette)
Additional driver
Pick up/Drop off service including airport
Winter tires (november 1 - march 31)
Breakdown Assistance
VAT and all mandatory fees

Insurance includes

Insurance includes:

Third Party Liability
Windshield insurance
Collision Damage Waiver (400EUR Excess)
Theft protection (400EUR Excess)
Vandalism protection (400EUR Excess)
Natural disasters protection (fire, flood, storm)

Not included

Not included:

Fuel that you use during your rental
Fines for traffic violations
Excess protection (available upon request)
Deposit 400EUR (Excess) will be secured during your rental
Price (including tax)
for day/s 0
0 per day
Book now
Manual

Petrol

2 Persons

2 Suitcases

7,9 L/100km
---
---
from 65€ per day
Price includes

Price includes:

Unlimited from 3 or more days rental
Border crossing (within the EU)
Toll sticker (vignette)
Additional driver
Pick up/Drop off service including airport
Winter tires (november 1 - march 31)
Breakdown Assistance
VAT and all mandatory fees

Insurance includes

Insurance includes:

Third Party Liability
Windshield insurance
Collision Damage Waiver (400EUR Excess)
Theft protection (400EUR Excess)
Vandalism protection (400EUR Excess)
Natural disasters protection (fire, flood, storm)

Not included

Not included:

Fuel that you use during your rental
Fines for traffic violations
Excess protection (available upon request)
Deposit 400EUR (Excess) will be secured during your rental
Price (including tax)
for day/s 0
0 per day
Book now
Manual

Petrol

4 Persons

2 Suitcases

7,2 L/100km
---
---
from 65€ per day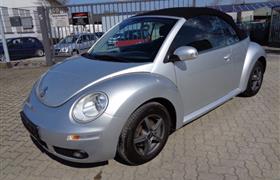 Price includes

Price includes:

Unlimited from 3 or more days rental
Border crossing (within the EU)
Toll sticker (vignette)
Additional driver
Pick up/Drop off service including airport
Winter tires (november 1 - march 31)
Breakdown Assistance
VAT and all mandatory fees

Insurance includes

Insurance includes:

Third Party Liability
Windshield insurance
Collision Damage Waiver (400EUR Excess)
Theft protection (400EUR Excess)
Vandalism protection (400EUR Excess)
Natural disasters protection (fire, flood, storm)

Not included

Not included:

Fuel that you use during your rental
Fines for traffic violations
Excess protection (available upon request)
Deposit 400EUR (Excess) will be secured during your rental
Price (including tax)
for day/s 0
0 per day
Book now
Manual

Petrol

4 Persons

2 Suitcases

6,7 L/100km
---
---