Looking for car rental partner - 5 reasons to rent a car in Prague with us:
No cancellation fees, book without prepayment
Rent exact car not a class
Free pick up/drop off service to your hotel or Prague airport
Excess protection
Deposit as low as 300-400 €
---
Rent a car in Prague - Questions around car rental
All car rental services are divided into brokers and owners of vehicle fleets. What service is it better to choose? It is notorious that you will get the best rate when booking directly from car rental company.
We have our own car fleet. In this case, you rent a car without other agents and extra payments. Moreover, you can always get advice via online-chat on our website and 24/7 support by phone, in case of unforeseen situations. We deliver rental cars to our clients for free within the city boundaries and to the Prague airport. We can also arrange a car in off hours if necessary. Our rental cars are equipped with Wi-Fi routers so that you can use the Internet throughout the Europe.
Rent a car in Prague directly from the owner and do not pay extra money.
Travel around Prague and all over the Czech Republic according to your own plans… No crowds, no timetables, no rush! We provide you with car and you fill your trip with picturesque views and unforgettable memories.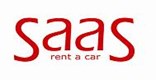 Group of companies SaaS is Car Rental network in Europe. Thus we provide you with the best conditions for returning a car in European cities. At the moment you can return a car in Germany, Czech Republic, Slovakia and Austria. Book your car rental online at the best price right now:
Czech Republic: Prague,

Carlsbad

Slovakia: Bratislava
Austria: Wien
Germany: Dresden, Munich
If you would like to take of return a car in a city that is not listed, please, check our one way rental section.
Here you can see the example of calculating the cost of rental car in Prague for traveling abroad
See the example of the the economic profit from renting a car for one day Vienna visit from Prague for the group of four people. The economical car rental will cost you 1200 crowns plus the fuel costs: the main route Prague-Vienna-Prague, about 40 liters of fuel for the price 1000 crowns approximately. Totally, expense for car rental in Prague for one trip to Vienna and return to Prague is about 2200 crowns.
Now let's count the price of the trip to Vienna from Prague by bus or by train for one person: the minimum return ticket price by bus is 780 crowns, by train the price fluctuates between 1000 and 1800 crowns for one person. Totally 4 times 780 = 3120 crowns.
The profit is evident. To all this you can add the comfort as you are not restrained by the public transport timetable. Renting a car in Czech Republic you have no discomfort while traveling and can see a great number of interesting places on your way.
Finally, for the minimal price 3120 crowns paid for one trip to Vienna by bus, you can rent a car in Prague for four days. (Fabia with air conditioning 4х790=3160 crowns)
About our car rental in Prague
The Company Hire Car Prague started renting cars in 2007. Initially, it was only a few cars, but for next years we have increased our car fleet and opened new branches: Slovakia (Bratislava) and Austria (Vienna). Our main car fleet includes almost all the major classes of cars.

Economic class is represented by reliable disel or petrol cars with automatic or manual transmission. Our fleet also includes such popular models as new model od Skoda Fabia, Hyundai i20 (automatic) and Hyundai i20 (manual).

The Intermediate class is represented by Skoda Octavia and Ford Mondeo with automatic and manual transmission. This is a spacious car with a reliable security system.
Premium class is represented by four-wheel drive model BMW 530 in black color. Luxurious vehicles for demanding clients.

We offer 9-seats cars Renault Traffic and Opel Vivaro with automatic and manual transmission to travel over the Europe with the comfort for a large company. You will appreciate this comfort and the efficiency of the engines.

Since January 2016 we have decided to do for our clients not only just a car rental, but also a supermarket of car rental. Now you can rent bicycles, scooters and sports cars by us. We are going to offer you caravans and many other vehicles that you can rent for a short or long term.

We understand that when you arrive in Prague on vacation or for business you deserve to hire not just a worthy vehicle, but also to obtain a high level of service. Now we are ready not only to deliver the car at any time to your residence but also pick it up in any city in the European Union. Our call center is open weekends and holidays from 8 AM to 20 PM in order to receive and process clients orders quickly. Our Client Support Hotline will help you to resolve the situation on the road everywhere in Europe and will suggest the way out. Each rental car can be equipped with a Wi-Fi router to surf the Internet throughout Europe.